How to design your own monogram in Microsoft Word.
11. If you don't want a border, select "No Color" for the "Line" option from the "Format Text Box" options. However, if you'd like a border, you can change the border's color in the "Line" option. Simply select whichever color you'd like for the border to be and click "Ok" to select your options. You can also make your border thicker by choosing a higher number under the "Weight" option.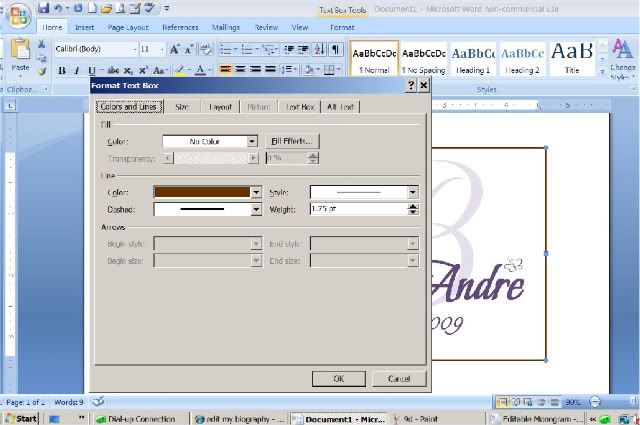 Now you have your monogram. It's in an editable format and I suggest saving it in this way in case you'll need to make little tweeks later.